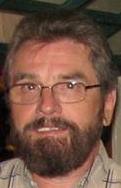 A NOTE from the Publisher…In this tough economic time every advertising dollar is important and we realize this. With that thought in mind we are proud to introduce our NEW and IMPROVED website devoted to your local communities here in FORSYTH COUNTY!
GAWebNews.com offers advertiser specials that will change frequently, both local and national news feeds that update throughout the day, localized weather information with interactive weather radar, sports features both local and national articles and MUCH MORE! On the website the FRONT PAGE is where you will begin to see articles and information about many different items of interest in your area as well as feature articles about events right here in and around FORSYTH COUNTY.
So check back often as the site will update throughout each day with new and breaking information.
Thanks for using GAWEBNews
We gladly accept

Write a comment